One of my favorite things in the world of blogging is home tours. It's a great place to get inspiration for your own home and a fun way to meet new bloggers to follow. The tours are usually tied to a holiday, a theme, or sometimes they're simply for a season of the year like the one I'm sharing today.
Today's summer links will take you through the Shades of Summer Home Tour where you will visit the homes of seven bloggers. They each have their own unique style and each blogger uses different colors and elements of decor to express summer.
Click the blue (summer) links and enjoy the tour!
First up is Emily A. Clark. Emily's blog is the first design blog I ever read. She's one of the most inspiring people (and not just in decorating) that I've never
met. Maybe one day. :-) Emily uses blacks, browns, and nature in her summer home tour. Not the usual colors you think of for summer, but not surprisingly, she makes them beautiful.
Image: Emily A. Clark
At Driven by Decor you'll meet Kris Jarrett. She's using the more traditional pinks and whites for her summer decorating.
Image: Driven by Decor
Kelley Nan's blog is your next stop. She's using neutrals and naturals for summer at her house.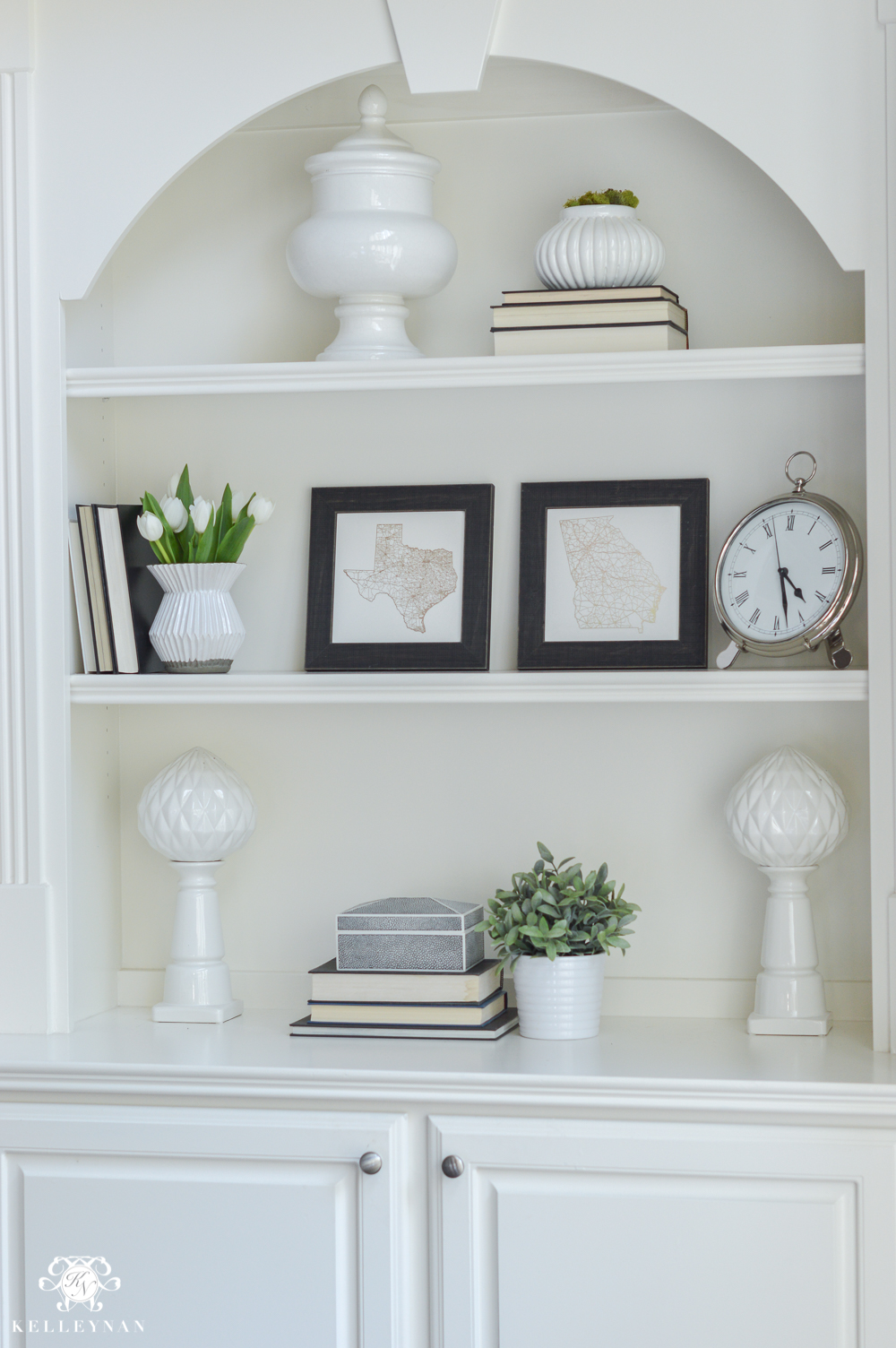 Image: Kelley Nan
At Citrine Living you'll meet Tamara. I've been following her on Instagram for a good while, and I was excited to see her in the tour. She is also using blue + greenery.
Image: Citrine Living
On Sutton Place is authored by Ann Drake. She is using navy and neutral colors for her summer home tour.
Image: On Sutton Place
Jessica heads up Four Generations One Roof. Her story is incredible. Be sure to read her "About" page when you stop by her blog. Her family and living arrangements are not the norm as you can probably tell by the title of her blog. She's using navy, pink, and coral in her tour.
Image: Four Generations One Roof
And finally, stop by Setting for Four and meet Heather. She is using blues with black and grays.
Image: Setting for Four
Shades of Summer Home Tour
And that's a wrap of the Shades of Summer Home Tour. I hope you enjoyed your visit. Did you have a favorite? I'd love to hear from you!
Happy Summer!
Kathryn