Green is not usually a color I use much in my decorating, other than a plant here and there, but lately I've been seeing green used in some really pretty, inspirational ways. From painted furniture to kitchen cabinets, it can be used in every room in the house. And yes, it does feel like I'm cheating on my blue and white to post this. :-) But sometimes it's nice to get a glance at something fresh and a little different.
Here are a few pieces that have been painted. This first one is gorgeous! I love the simplicity of the decorating on top, and the gold pulls are so pretty. It feels like the perfect combination of old and new.
The picture below inside the empty frame is a great idea.
Pinterest
I see dressers like this one all the time on FB Market Place. I need to remember how great they look when painted and given new life.
Swoon. I couldn't commit to this, but these next few kitchens and one bathroom that use green sure are stunning.
Jaclyn Peters Design
Any thoughts on upper and bottom cabinets being a different color like the one below?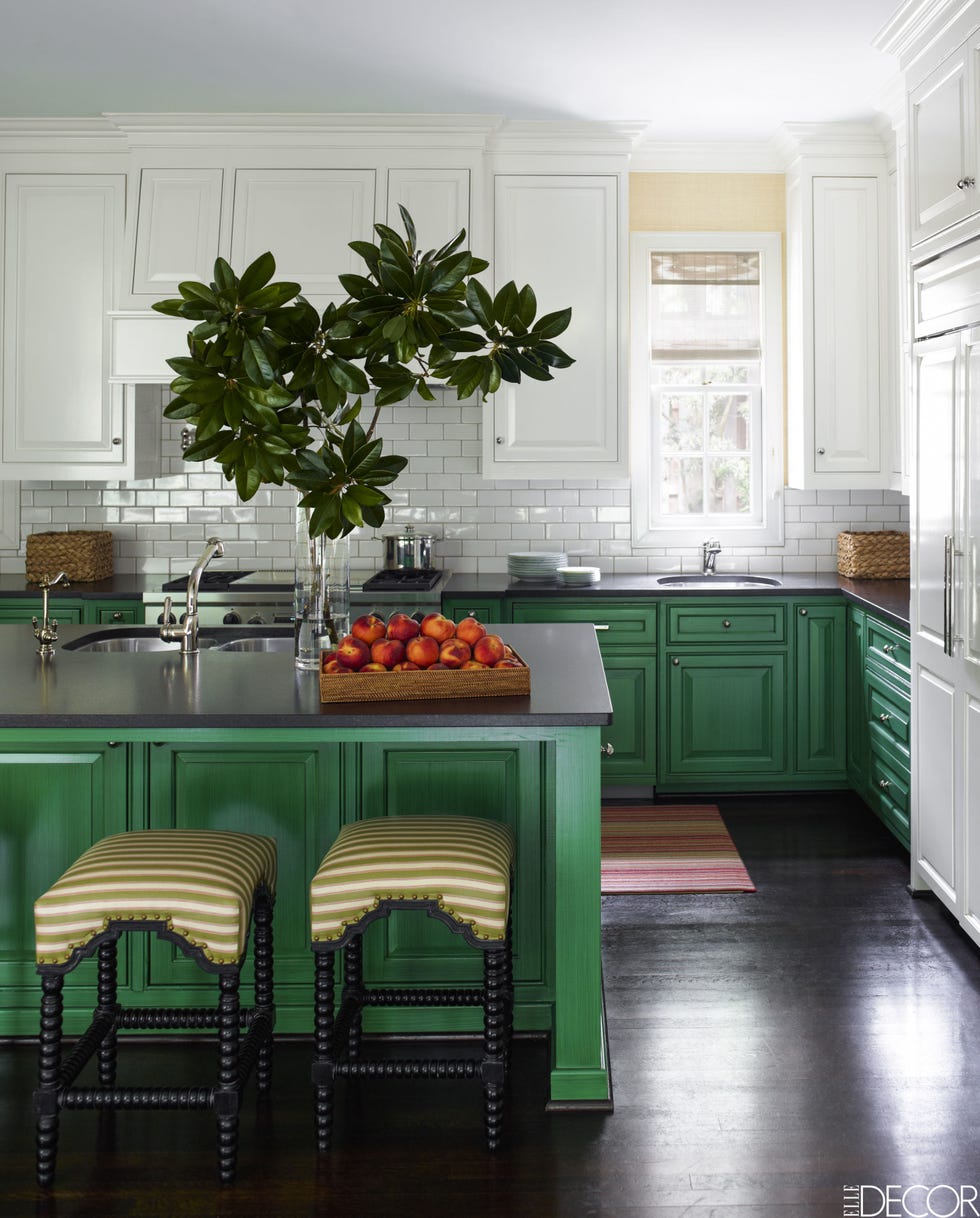 Elle Decor
Pinterest
Judith Balis Interiors via Domino
Fabric is certainly an easy way to add the color green. Plus, so many other colors are easily combined with it.
Sue Ellen Gregory via Pinterest
Something about a green sofa... instant elegance!
Photo: Artist Residence via Pinterest
Southern Living
Alice Lane Home
Mark D. Sikes
I do have some green and white plates hanging in my kitchen, and like I said above, a live (and faux) plant or two, but that's about it for the green in my house. Have y'all used green in your home?
Kathryn