Happy Valentine's Day, friends!
The mailman brought me a catalog a few days ago, and it had the cutest pink striped pajamas in it. So I did a little roaming around the Internet and gathered us up some Valentine's Day inspired pajamas. Click the link under the pictures if you'd like to go shopping!
I love these with the black hearts.
Red for the win!
The pretty lace detailing adds a touch of elegance.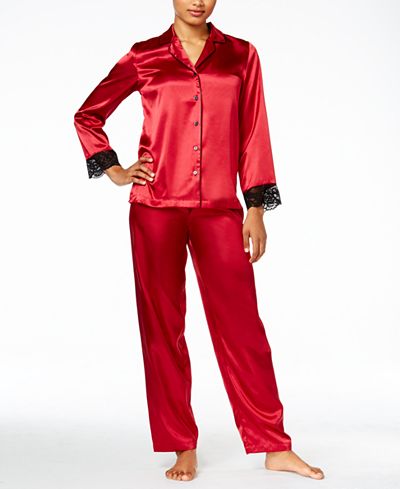 You can never go wrong with pink.
I might wear these all day.
These look comfortable and cool.
I really like the clean-cut classy look of these.
Although there is no mention of black in the title of today's post, I think the pair with the black hearts is my favorite!

Don't forget to hug someone today who could use a little love...
...and the greatest of these is love.
II Corinthians 13:13